Data Center
6 Factors To Consider When Choosing A Data Center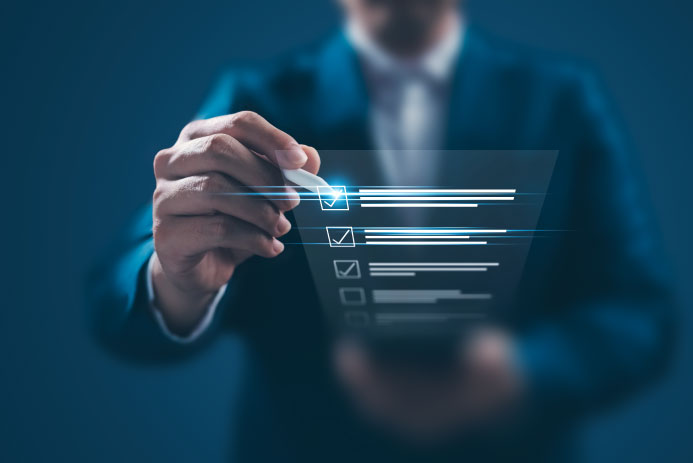 The benefits of colocation are plenty and proven, but how do you go about selecting the data center to house your critical IT infrastructure? All data centers in India are not alike. Making an uninformed choice can cost businesses substantial downtime, data loss, and other burdensome implications. That's why it is imperative you find the right data center for your colocation needs.
Key points to consider when you're choosing a colocation data center:
1. Availability (Uptime): It's important to factor in availability, which is the amount of guaranteed uptime provided by the data center. To ensure that business-critical applications and services remain always available, choose a provider that offers a high uptime guarantee. The best option would be a data center with a Tier III or Tier IV rating. Consider facilities that offer at least 99.9% uptime, however, if your organisation requires higher availability, look for data centers with 99.99% uptime or more. Popular Tier rating providers include Uptime Institute and Telecommunications Industry Association (TIA), which define the standards for data center operations.
2. Security: The colocation service provider must maintain strict physical security measures, including access controls, biometric authentication, round-the-clock cameras, and secure fencing. The data center must also implement several layers of network security to protect against cyber-attacks. These can include firewalls, intrusion detection systems, and DDoS protection systems. There should also be a team of security experts to monitor the network continuously and respond to any potential security threats immediately.
Logical separation is another essential factor to consider when choosing a data center in India. Some only host the clients' equipment, while others provide more advanced solutions like cloud and managed IT. In the case of the latter, determine if the data center provides logical separation i.e. data and applications of one client are not accessible to another that shares the same infrastructure.
3. Redundancy: Enquire about the type of redundancy used in the data center, such as N+1, N+2, 2N, and 2N+1, with 2N+1 being the highest form of redundancy. The most crucial component to duplicate is the power supply. The colocation data center facility must have redundant power sources, including backup generators and an uninterrupted power supply. There must also be effective and redundant cooling systems that ensure appropriate temperature and humidity levels are maintained for servers.
4. Scalability: Choose a provider that offers flexible and scalable solutions, like the ability to easily add or remove rack space or increase power density, in line with business requirements. Scalability must extend to network, connectivity, and equipment. In the case of business expansion, the data center must be capable of offering sufficient infrastructure and space. By working with a provider with a proven track record of scalable infrastructure and a willingness to work with enterprises on their growth plans, businesses can ensure they have the resources to meet their evolving IT needs.
5. Compliance: It is essential that colocation providers comply with local data protection and privacy regulations. ISO certifications indicate that the colocation provider has implemented a robust information security management system and adheres to industry best practices for data security and privacy. It is advised to select a provider who is Uptime Institute certified and ensure to verify the certification. Additionally, make sure to ask if the data center will support third-party audits, in case they are applicable to your business.
6. Cost: Ascertain the recurring cost to be paid to the colocation data center provider for hosting equipment and providing power, cooling, and network connectivity. Find out if there are any one-time fees applicable to set up the infrastructure for hosting the enterprise's equipment. If there are, check if providing power to your servers and ensuring network connectivity are covered. Additional services may be offered by some data centers in India such as remote hands support or equipment installation, at an added cost. When you're evaluating the costs, the level of service and reliability provided by the data center must be considered.
Maximise IT Infrastructure With A Trusted Colocation Partner
For enterprises seeking a secure and cost-effective solution to manage IT infrastructure, colocation data center is a suitable option. By leveraging the resources of a colocation provider, organisations can access state-of-the-art data centers without the burden of constructing and maintaining on-prem facilities.
Yotta NM1 data center in Mumbai offers a range of features to ensure that business infrastructure is housed in an optimal environment. The facility offers 7200 rack capacity, 50MW IT power, 4 dedicated fiber paths, and a design PUE of 1.4. The data center is also the first and only facility in India to be validated with a Tier IV Gold Certificate for Operational Sustainability (TCOS) from Uptime Institute. Spread across 300,000 sq. ft, Yotta D1 data center in Greater Noida is located near major innovation clusters and delivers industry-best uptime, connectivity, and fault tolerance. The facility offers 5000 rack capacity, 28.8MW IT Power, and a design PUE of 1.4.
Choosing the right data center partner is crucial for businesses to ensure their IT infrastructure is secure, efficient, and cost-effective. With Yotta's range of benefits, businesses can trust that their infrastructure is housed in an optimal environment.
SHARE THIS ARTICLE
Related Blogs