Yotta NM1, Navi Mumbai
Enterprises get unmatched performance, fault-tolerance, uptime and cost efficiency with Yotta NM1. It is India's only multi-tenant Tier IV data center certified with Uptime Institute's Gold Tier Certification of Operational Sustainability – assuring businesses of 0% downtime and 100% business resiliency.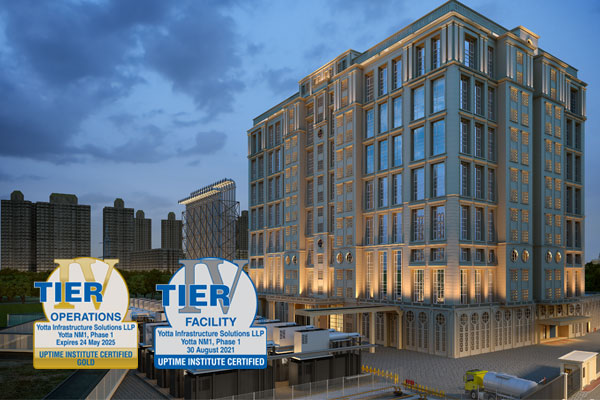 Indigenously World-class
An epitome of excellence and the trailblazer of India's hyperscale data center growth story, Yotta NM1, situated at our Navi Mumbai Data Center Park, offers the highest quality colocation services that are defined and validated by leading global standards. Having emerged as the preferred colocation data center across industries, Yotta NM1 is entrusted by leading enterprises to keep their businesses fail-proof with its signature performance and award-winning operational excellence.