Colocation
Factors that Determine Colocation Data Center Pricing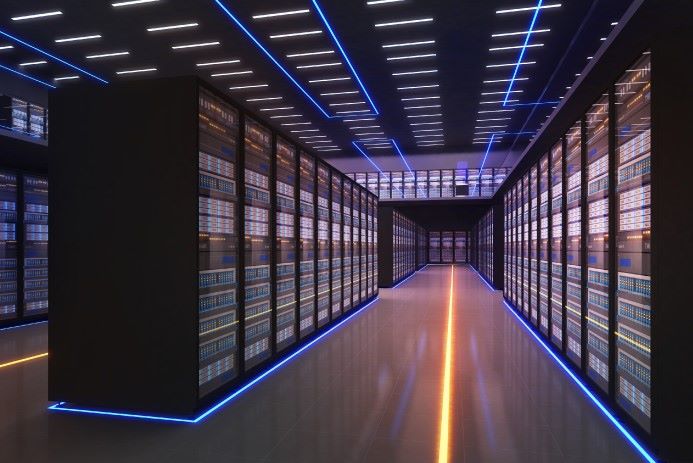 You may have noticed a great deal of variance in the way data centers price their colocation services. Understanding the factors that determine colocation data center pricing is crucial for businesses seeking to optimise their investments in hosting and infrastructure management including rack space, power consumption, bandwidth usage, and additional services. Let's break down these elements to comprehend their impact on costs.
1. Economic factors and market demand: From an economic standpoint, operational expenditures wield substantial influence. These encompass various outlays such as real estate, power of cooling, maintenance, and personnel. Regions with reduced operational expenses such as rental or lease costs, power and cooling costs, network and connectivity fees, security costs etc. tend to present more competitive pricing options. Moreover, pricing strategies can be affected by local tax structures, government incentives, and regulatory frameworks. The interplay of supply and demand within a specific geographical area can profoundly shape pricing strategies.
2. Data center tier and certifications: Data center colocation pricing is significantly influenced by the data center tier and certifications. Higher-tier certifications, such as Uptime Institute Tier IV, command premium pricing due to enhanced redundancy, security, and availability standards. These certifications ensure a superior level of reliability and operational excellence, appealing to businesses seeking top-tier infrastructure for their hosting needs. Lower-tier data centers may offer more affordable options, with fewer redundancy features. Businesses weigh these tiers and corresponding costs against their specific requirements and budget considerations when selecting colocation operational objectives and performance expectations.
3. Power density and consumption: Colocation facilities provide power and cooling to ensure optimal performance of servers and equipment. Some colocation facilities charge for power and cooling based on the kilowatt (kW) usage, while others charge based on the square foot area.
4. Bandwidth and network connectivity: The amount of bandwidth and network connectivity you require at your Colocation facility is determined by the volume and speed of data you intend to manage. Some colocation service provider charge for bandwidth and network connectivity based on megabits per second (Mbps) or gigabits per second (Gbps), but others charge based on message category or IP address count.
5. Rack Space and Cabinets: Data centers typically offer different options for rack space, such as full rack, half rack, quarter rack, or single unit. As the space requirement grows, so does the cost. Full racks tend to be costlier due to their larger capacity. Additionally, cabinets with advanced features like enhanced security mechanisms or efficient cooling systems often command higher prices.
6. Security and Compliance: Physical data centre security and cybersecurity are crucial considerations when selecting a data centre, but they can also increase prices. An open rack will cost less than a closed cabinet with RFID card access. The cost of a cage or enclosed area with CCTV video feeds is higher than the cost of an exposed area with no security cameras or sensors. Some colocation data center providers charge extra for firewalls and other security features. Determine the sensitivity of the data and what level of protection is adequate when considering the security of your colocation assets.
7. Customisation and Additional Services: The extent of customisation required by a customer, such as customised power arrangements, networking configurations, or unique security measures, can have an impact on prices. Furthermore, the addition of supplementary services such as managed hosting, disaster recovery, or increased support raises pricing. Because of the specialised nature of their requirements and the added value of supplementary services in optimising data management and security within the colocation facility, clients that desire customised solutions and packages may expect higher costs.
8. Business continuity and disaster recovery: Data centers offering robust disaster recovery solutions, like redundant power sources, geographically dispersed backups, and failover systems, tend to have higher pricing due to the added infrastructure and maintenance costs. Additionally, colocation facilities equipped to support comprehensive business continuity plans, ensuring minimal downtime and quick data recovery in the event of a disaster, often charge more for their services. Clients prioritise such features, acknowledging the critical role they play in safeguarding business operations and data integrity, even if it means paying a premium for enhanced resilience and reliability.
Why Yotta's Data Centers are the right Colocation Service Providers?
Yotta, a prominent managed data center service provider in India, specializes in designing, constructing, and managing high-capacity Data Center Parks known for their top- tier infrastructure. Holding the prestigious Tier IV data center status and Uptime Institute's Gold Operations certificate, Yotta stands out by combining real estate expertise with exceptional operational advantages. Their ownership of land and in-house construction capabilities ensure world- class data centers with a cost- effective advantage.
Situated within the expansive 600- acre Hiranandani Fortune City, the Yotta Data Center Park in Panvel encompasses Yotta NM1 which offers a capacity of 7200 racks with 50 MW of total design load along with the nearly completed Yotta NM2. Moreover, the site offers ample space for the construction of three more data center facilities within the same campus.
Yotta's expansive campus in Greater Noida covers 20 acres, making it the inaugural data center park in the region. This facility comprises six interconnected data center buildings, boasting an impressive 30,000 racks capacity and powered by an excess of 160 MW of IT power. Yotta NM1 – located in Panvel Data Center Park – has been awarded the highest certification for data center design – the Uptime Institute Tier IV Certification of Design Documents Certification (TCDD) (USA).
It has achieved the rare distinction of being among the largest data center designs in the world and the largest in Asia, with this certification. Yotta data centers have also achieved many more certifications adhering to global standards across operational and sustainable practices like ISO/IEC 27017:2015, ISO/IEC 27018:2019, ISO 9001:2015, ISO/IEC 20000-1:2018, ISO/IEC 27001:2013, ISO 14001:2015, ISO 45001: 2018., ISO 22301:2019, PCI DSS, ISO 23001:2019, AICPA SOC, LEED GOLD and RBI certification for cyber security and data localisation.
After going through a stringent audit, Yotta has also secured the Trusted Partner Network (TPN) certification. These recognitions represent excellent operational efficiency and its resultant value for the customers in the form of unmatched benefits.
SHARE THIS ARTICLE
Related Blogs