Data Center
Best Practices For Data Center Migration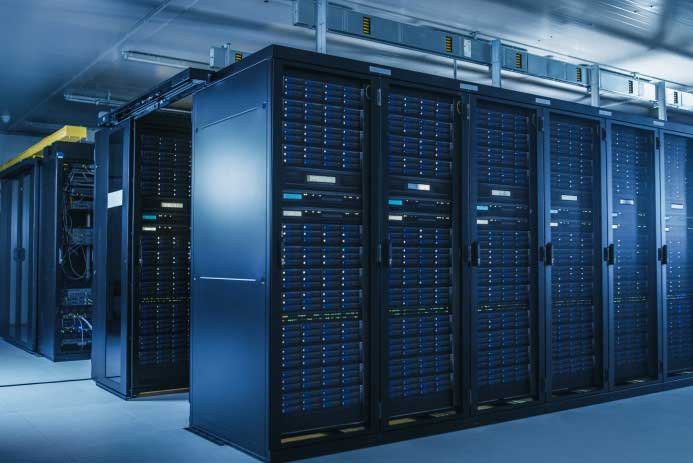 As an enterprise continues to grow, there may come a time when its IT infrastructure is unable to accommodate the rising demands. This is majorly the case with on-premises data centers, which require significant hardware investments and maintenance to keep up with the increasing need for computing power, storage, etc. These challenges can be addressed by undertaking migration, preferably to a colocation provider.
Migrating or colocating a data center essentially involves the transfer of IT infrastructure from captive sites to third-party colocation facilities. The intended destination may also be a newly constructed data center, however, with the widespread adoption of the Infrastructure-as-a-Service (IaaS) model, enterprises are increasingly looking at multi-tenant colocation data centers that offer rented space, IT equipment, and bandwidth.
Data center migration can be a complex process. There are several steps to it, from planning, determining resource requirements, and designing the new environment to testing the plan and verifying its success. It is crucial to identify the duration of downtime, if any, that can be reasonably incurred during the migration. This will determine the actual migration process.
Data Center Migration Best Practices
1. Migration strategy: It's important to define the needs and objectives of the migration. An enterprise may choose to build a larger data center, however, this involves significant capital expense (CapEx). On the other hand, renting or leasing, as is the case with colocation, reduces costs significantly. Similarly, the enterprise can achieve interoperability by adopting a hybrid approach that aligns different workloads to a combination of suitable infrastructure platforms.
2. Devise a comprehensive plan: The enterprise must create a plan outlining the project scope, timeframe, resource allocation, risk management, and communication strategies. It should also lay out the critical applications, services, and data that need to be migrated and prioritise them as per the business needs.
3. Identify potential risks: Next, potential risks, such as power and cooling limitations, hardware and software compatibility issues, and security concerns should be identified. Addressing these challenges will help minimise the risk of downtime during the migration, while ensuring that systems are not exposed to cyber threats during the process.
4. Training and support: The staff who will be working with the new infrastructure must be provided necessary training and support. This will entail training on how to use the new systems, any new process that will be implemented, and providing support during the transition period. These efforts can help in a seamless migration.
5. Test: It is important that a proper test strategy is in place. The test emphasis should be on verifying the functionality and operability of infrastructure and applications. Any issues identified need to be resolved prior to the migration. The testing must be aimed at ensuring that applications continue to function smoothly, without any adverse impact on the business.
Undoubtedly, moving a data center is a complex task that requires careful consideration. Nevertheless, if your enterprise adequately plans, communicates, and incorporates the best practices, it can prepare for a smooth transition.
Embracing Colocation For Optimised Infrastructure
Data center colocation is becoming an increasingly popular migration strategy among businesses. Here, companies can place their hardware in a multi-tenant data center facility operated completely by the service provider. The colocation provider offers a secure, and well-connected environment with power, cooling, and security to ensure uptime and data protection while delivering high levels of efficiency and uptime. According to Knowledge Sourcing Intelligence (KSI), India's colocation market is expected to reach $3,427.784 million (Rs. 281.3 billion) by 2027.
Colocation eliminates the need for companies to build and maintain their data center infrastructure. They instead need to only pay for the space and services on an as-needed basis, which significantly brings down the overall capital expenditure. Colocation data center providers also have well-trained staff who can help enterprises with migration planning, implementation, and ongoing maintenance. This frees up the internal IT resources to focus on other strategic projects. Yotta's data centers in India offer colocation services with multi-layer security, redundant network, and cloud connectivity. Enterprises can host their critical IT infrastructure with 100% uptime in high-quality, fault-tolerant facilities.
Data center migration can seem like a challenging process, however, if you follow the best practices listed above, your enterprise will be able to minimise downtime, mitigate risks, and ensure a successful migration. Having a clear migration plan outlining the steps involved is essential, as well as identifying potential risks, and setting timelines and responsibilities. Testing, validation, and monitoring help in ensuring a smooth transition.
Making The Right Choice For Colocation Choosing the right data center for colocation is important. A reliable center will ensure that your critical infrastructure and applications continue to run optimally with minimum downtime. When selecting a colocation data center, ensure it has an uptime certification from Uptime Institute or the TIA-942. Additionally, look for one that offers end-to-end capabilities that ensure your infrastructure is always available. By selecting a reliable colocation data center, you can ensure a successful migration with better outcomes with regard to cost savings, security, and improved connectivity.
SHARE THIS ARTICLE
Related Blogs