India's leading Investment Firm capitalises on Yotta NM1
Asit C. Mehta Investment Interrmediates consolidated its on-premise data center, and leveraged Hyper-Converged Infrastructure to gain significant cost savings and increase efficiency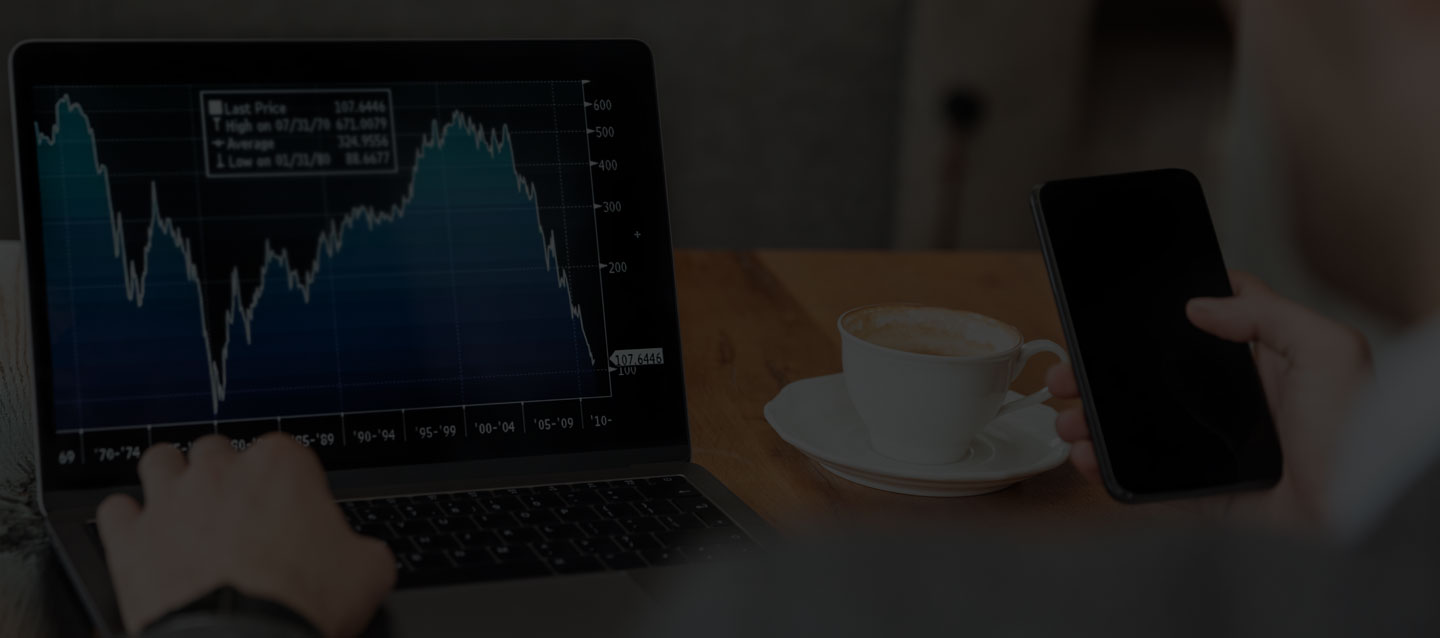 Managing Legacy Infrastructure Became a Challenge
ACMIIL's in-house data center was spread across 500 sq. ft. at its headquarter in Mumbai. A host of services were managed through the on-premise data center, equipped with 12 racks and 50 physical servers and connected to BSE, NSE, and Bloomberg.
With ageing IT infrastructure, the company faced frequent downtime issues, affecting critical business applications. Since these applications were hosted on physical servers, it became an uphill task to meet the increasing business demands at the required pace.
With a high rack footprint that consumed around 50KVA of IT load, power consumption was another challenge, coupled with provisioning and maintenance of UPS. Most importantly, the entire setup was managed by in-house resources, resulting in higher overall maintenance costs.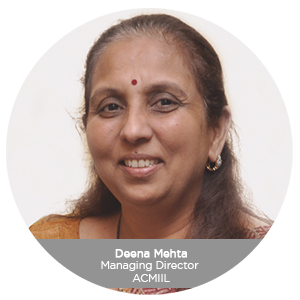 The Business Case
Deena Mehta, Managing Director at ACMIIL, highlights, "For any organisation with a dynamic business, IT hardware refresh is required every 5-6 years. With new technologies, applications are becoming faster and require more computing power. This is where we faced challenges like server replacement and maintenance, going for AMCs with vendors every year. Being an on-premise solution, we had to also think of backups in case of server failures. Despite the increasing CAPEX, managing everything was a big pain-point in terms of workforce allocation to manage the infrastructure, security, and operations."
Additionally, due to the on-premise set-up, managing multiple vendors was also an area of concern for the organisation, especially during the ongoing times.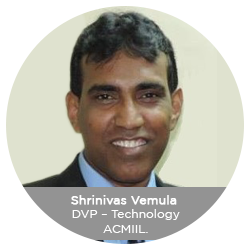 "We had done our last hardware change 6 years ago, and by the time we decided to avail cloud services, the earlier products were either out of service/support or became obsolete. Most importantly, we faced huge downtimes, especially during the pandemic. This was when we realised that it makes business sense to migrate our on-premise data center to a third-party data center rather than investing in new hardware," further points out Shrinivas Vemula, Deputy Vice President – Technology, ACMIIL.
From On-premise to Yotta NM1
Migration of applications and data replication were done over the wire, ensuring the least operational disturbance and minimal downtime during the migration. A parallel infrastructure was created at Yotta NM1, which connected ACMIIL's on-premise data center and the racks at Yotta over a point-to-point link.
Vemula says, "The Yotta team analysed the current infrastructure utilisation and proposed a private cloud-based solution in a dedicated rack. Nutanix's Hyper-Converged Infrastructure (HCI) based solution ensured that infrastructure sizing is done in line with the business projections, along with simplicity in growing the capacity as and when required in a hassle-free manner."
Realising that the existing bandwidth of 100 Mbps would not have sufficed for a point-to-point link, the Yotta team proactively upgraded the point-to-point link in no time, thereby facilitating fast and seamless movement of data.
"The Yotta team delivered all the services and solutions that were needed. Their effort and dedication ensured the smooth migration of our infrastructure. In October last year, we signed the deal; while we took about two months to plan the entire shift, the actual migration was done in less than a month. On January 1, 2021, we went live at Yotta NM1 data center," informs Vemula.
Huge Savings with HCI-based Solution
Post-migration, ACMIIL's previous set-up has been consolidated from 12 racks to just 1 rack comprising 4 physical servers, 4 switches, and a couple of routers, with Nutanix hypervisor as a base. In addition, except a few local communication servers, the company has moved all its applications, including trading and support applications, to Yotta NM1.
The usage of Nutanix's Hyper-Converged Infrastructure solution has resulted in smaller rack footprint and reduced power consumption for ACMIIL. Even with the consolidation of servers, storage, and networks, the company didn't have to compromise on identity and multi-tenancy requirements. Moreover, rack consolidation has led to significant cost savings for ACMIIL; whereas, the task of managing 50 physical servers has been reduced to just 4 servers.