Data Center
Why our Data Centers need to be more energy efficient and sustainable?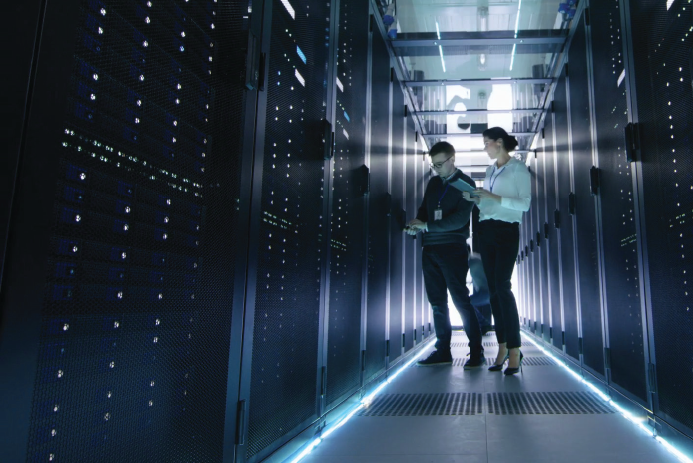 India is the second-largest market for data centers infrastructure and second-fastest-growing market in Asia/Pacific after China. India will be a $7 billion data center market by 2020 according to a report by Cushman & Wakefield, and Propstack.
We are currently the largest consumers of data in the world and thanks to our internet and mobile penetration we are likely to hold this position for some time to come. Video streaming and e-commerce have been a big game changer but the advent of Artificial Intelligence (AI) and Internet of Things (IOT) is simply going to change the entire landscape. AI and IoT are power hungry processes that will require hyper scale, high density data centers with unlimited power supply.
Cloud is a reality. But these 'clouds' reside in physical data centers that are earth bound with massive environmental costs involved. And with all major global cloud players shopping for Indian data centers, the demand for hyperscale DCs is real and growing.
This trend is likely to put an enormous amount of strain on energy supplies plus contribute to global warming. According to a Greenpeace 2017 report, if the global IT industry were a country, only China and the United States would contribute more to climate change.
According to Google, a typical search using its services requires as much energy as illuminating a 60-watt light bulb for 17 seconds and typically is responsible for emitting 0.2 grams of CO2. Add all the searches that you do in one year and the amount of CO2 emitted by your keystroke will stagger you.
No wonder Google went data-lite. Google and Microsoft have recently built hubs in Finland, where renewable energy is aplenty and readily available. Google last year also signed a deal to buy all the energy from the Netherlands' largest solar energy park, to power one of its four European data centers. Apple has a 14MW solar farm on its data center site in Maiden, North Carolina that takes up 100 acres. There are two other solar farms of about the same size in the area.
Recently, cloud giant Switch, which operates three of the world's top 10 data centers, announced its plans for a solar-powered hub in central Nevada. This plant will be the largest in the world outside China. The same Greenpeace report mentioned above also revealed that they are seeing a significant increase in the prioritization of renewables among some of the largest internet companies. "Global Energy System Based on 100% Renewable Energy – Power Sector" a study presented on November 8, 2017 during the United Nations Climate Change Conference, stated that renewable energy potential and technologies, including storage, will be able to generate sufficient and secure power to cover the entire global electricity demand by 2050.
So where does India stand in all of this? As well know, Asia is where the fastest global growth in data traffic is now taking place. Most corporations in this region have been tight-lipped about their energy performance, claims Greenpeace. But with most of the region's energy coming from coal-fired power stations, our carbon footprint cannot be anything but large.
In this scenario, what we need is for companies to start focusing on renewable, green and clean energy. It's understandable that entire operations of any data centre cannot depend on these energy resources. The technology for storing energy from these sources is developing and will take some time before it enters the market commercially.
However, a part of our operations can be and must adhere to these alternative sources of energies. DC infrastructure developers and operators must look into solar, gas and adiabatic cooling systems to lower their PUE and other energy needs. It is not just a measure to reduce our carbon footprint but also a way to lower costs, thus benefitting everyone.
It is high time that we start developing DC infrastructure that is smart, clean and more cost effective for everyone involved.
SHARE THIS ARTICLE
Related Blogs