Data Center
Why does Data Center Interconnection matter?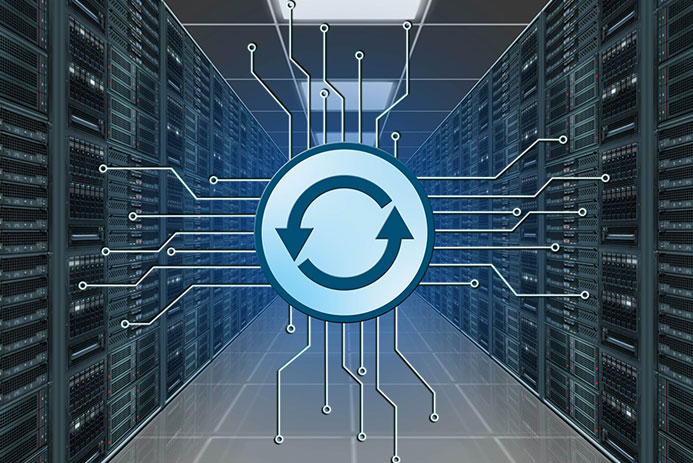 With a huge rise in digital activities, the number of data centers being created are increasing exponentially. As the number of data centers increase, there is a huge need for establishing connectivity between data centers so that they can talk to each other.
What is Data Center Interconnect?
Data Center Interconnect (DCI) is the technology that is used to connect two or more data centers over short or long range distances. Interconnection is required for not only connecting physical devices such as routers, switches, firewall, servers, etc. in different data centers to each other, but also to support requirements such as backup, IT management, business continuity and disaster recovery. Interconnection between data centers can be established using distributed exchange points hosted in vendor-neutral or any colocation facilities. Data Center Interconnect is also crucial in balancing and sharing resources, especially when demand or traffic grows exponentially.
The need for interconnection between data centers
Due to the huge growth in SaaS services, adoption of work from home, cloud, etc., connectivity has become a very crucial for any business user. The need of the hour is to improve the latency and response time between user and data center. Due to hybrid IT solutions data center traffic has increased exponentially between data centers. This has increased the importance of establishing connectivity between data centers. Interconnectivity helps in creating many-to-many connectivity options, which is of immense value in a connected era. It helps enterprises to reduce latency as distances are reduced. This helps in improving the overall user experience and cost.
Types of Interconnection
Depending on the specific requirement, different types of data center interconnect initiatives can be explored. Some of these include:
Peering Exchange: A peering exchange is a marketplace that allows ISPs to connect with each other and exchange IP traffic for their mutual benefit. This avoids costs that could be incurred in third-party networks for ensuring connectivity. It also helps in improving the end user experience due to shortest and best network route.
Cross Connect: A cross-connect is established through a physical cable that provides direct connectivity between two termination points in a data center. Cross-connects are primarily used to create a direct link between two individual units within a data center.
Inter-Site Connectivity: This type of connectivity is used to establish a physical or virtual data connection between two data centers to reduce link failures, load balance and reduce traffic congestion.
Blended IP: This option combines multiple connectivity options of ISPs to provide a single reliable and redundant connection. Blended IP service providers provide firms with the option of a single redundant Internet connection without the option of negotiating with multiple service providers. This help to get highest speed data transfer as compared to single provider.
The advantage of a data center provider over a telecom service provider
When compared to telecom service providers, data center providers can offer multiple networks which can ensure redundancy. Data center service providers also can purpose-build a Data Center Interconnect service that is specifically customized for enterprise workloads. This allows better scalability and makes it relatively easier for organizations to meet their DR or business continuity requirements. This is vital in the multi-cloud era, where enterprises need the flexibility to interconnect different data centers without being constrained by interoperability challenges. This is done using open standards-based Data Center Interconnect technology.
Data center service providers also provide a single central option for connectivity irrespective of where the customer's infrastructure is situated. The customers also do not need to separately approach hyperscaler's or telcos for connectivity options. The data center provider is responsible for giving next hop connectivity for hyperscaler's from a single port, from where the traffic can be further diverted.
Benefits for hyperscaler's
Due to the increasing number of digital activities and initiatives, the demand for hyperscale data centers has shot up exponentially. Networking giant, Cisco, has estimated that hyperscale data centers will account for 55 percent of all data center traffic by 2021. However, hyperscale data center providers cannot grow at the pace they want to without collaborating with service providers who provide colocation or edge data centers. Hyperscaler's can leverage interconnected data centers provided by colocation providers to quickly expand and be closer to users where the services are expected to be delivered.
By using interconnected data centers, hyperscaler's can quickly establish a presence in a region that they do not have a presence. With partnerships with major Internet Exchanges, data center providers providing Data Center Interconnect services help in lowering down costs and bringing down the cost of bandwidth as more traffic is locally exchanged.
A must have technology
Data Center Interconnect today, is not optional, but a must-have requirement. This is necessary for ensuring better connectivity at lower operating costs. Looking at the transformational role of the Internet and its impact on the economy, Data Center Interconnect is a critical technology as it can not only make Internet access more affordable, but it can also help in improving the speed of access by a significant percentage as traffic can be routed locally and quickly than international routes.
SHARE THIS ARTICLE
Related Blogs