Data Center
Top 5 Predictions that will shape up Indian Data Center Industry in 2021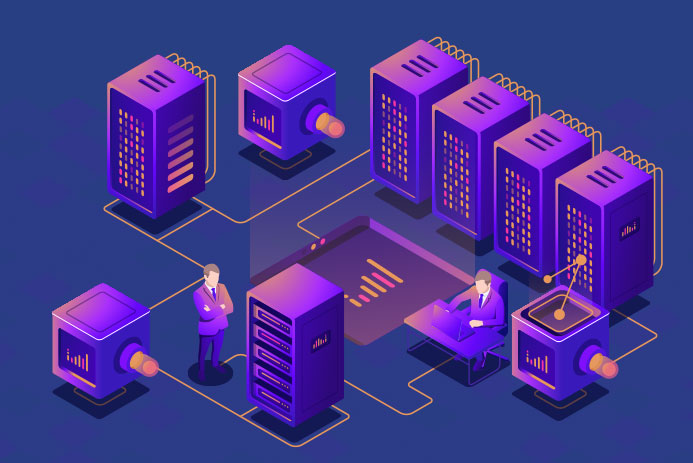 Here are some of the key trends that will shape up the Indian data center industry in 2021:
As the world is gearing up for the massive COVID-19 vaccination drive, the power of digital can be seen. India is one of the few countries to roll out the vaccination programme successfully. This has been made possible only with the help of underlying robust digital infrastructure that the government created for inventory management and delivery mechanism of vaccine for the last-mile connectivity. Besides, the converging technologies like cloud, mobility, analytics, robotics, and AI/ML helped in better planning and testing several innovative approaches to vaccination drive.
It is understood that the data generated out of this massive exercise will be on the cloud, which in turn, will reside on data centers – be it government or private, or a third party like Yotta. As a data hub, data center providers are ensuring the security of the data hosted and at the same time, providing accessibility without any hurdles. Looking at the criticality and significance, one can say that the need for digital infrastructure and data centers has increased by leaps and bounds.
Similarly, this year business organisations will focus on recovering from the pandemic. And in this process, the focus will be on digital investments that can drive their transformation strategies. As the enterprises are going to fast-track their digital transformation journey to gain competitive advantage, the role of data centers will become even more important.
Against this backdrop, we have outlined some of the key trends that will shape up the Indian data center industry in 2021:
The growing demand for robust digital infrastructure & future-ready hyperscale data centers, to transform the country into a digitally empowered society. The government's push for data localisation and introduction of Data Protection Bill indicate that India will need a big dose of infrastructure in terms of data centers. According to JLL Report on (re)Imagine Data Centers: Running India's Digital Economy, India's data center industry provided crucial support and boost to the digital economy during the pandemic. The report also suggests that the country's data center capacity is expected to grow from 375 MW in H1 2020 to 1,078 MW by 2025, registering a CAGR of 21%; and higher commitments from hyperscalers and lower availability of large data center spaces expected to drive expansions by existing and new data center operators. Even the emerging use cases around AI, ML, IoT will accelerate the demand for robust digital infrastructure. With the rise in data volume and growing digital consumption, multi-tenant, hyperscale data centers will become a must.
Public Cloud continues to ignite end-to-end digital transformation, delivering on its promise of scalability, cost-efficiency, and resiliency. To drive innovative and profitable business models, enterprises must align their business transformation efforts with the adoption of the public cloud platform. This is indicated by the results of the India Enterprise Cloud Survey 2020 as well, which suggests that across infrastructure, software, and platform, a clear shift is happening towards public cloud. And going forward, more and more workloads, including mission-critical enterprise applications, are being planned to be migrated to the public cloud. Hence, it will not be possible for most organisations to transform their businesses digitally unless they move some of their IT applications and infrastructure into the public cloud.
Operating business in Everything-as-a-Service economy, maintaining a profitable, cost-efficient business without making long term CAPEX and OPEX commitment. With more and more services are being delivered on cloud, providing virtual access to everything and digital technologies like AI/ML and IoT playing a critical role in building these services, Everything-as-a-Service will gradually become an imperative for a truly digital-native enterprise. Consuming everything on 'As-a-Service' model will make sure that businesses are not only scaling up or down faster but also delivering new and innovative services and seamless customer experiences. At the same time, the infrastructure providers need to partner with as many SMEs, SOHOs, and Start-Ups possible, and convert their services into 'As-a-Service' model so that businesses can focus on their core expertise and handle their IT needs on a cost-efficient basis.
AI-powered tools & applications to drive autonomous systems in data centers, ensuring reliability, high availability, redundancy, and resiliency. More and more data center operators will deploy automation tools within their premises for monitoring purpose. Intelligent monitoring systems and automation solutions are driven by AI will help create smart data centers offering features like remote operating system installation, intelligent metrics, firmware updates, network, storage configuration, etc. AI/ML technology will also be used to make data centers operationally and economically viable by aiding data center management with cooling, increasing energy efficiency, failure or operational bottlenecks predictions as well as helping with cybersecurity.
Renewed focus on energy consumption & efficiency, adopting green power, improving efficiencies, and reducing operating costs. For the data center industry, on-site power generation using renewable energy sources like solar, natural gas, and wind or offsetting their carbon use will become more important. This will make the data center service providers self-reliant in their power needs and offer the customers considerable savings on power tariff. It is imperative for the data center operators to make commitments to achieve carbon neutrality, and in this endeavour, they need to reduce their digital infrastructure carbon footprints. Besides, they will look to implement more energy-efficient cooling systems, servers, power supplies, and optimise power management. Datacenter players need to constantly find ways to use energy efficiently to pass on those savings to their customers.
By now, it is evident that without the cloud, mobility, security solutions, or collaboration tools, businesses could not have implemented remote working model and maintained business continuity. And to thrive in the post-pandemic world, the enterprises will continue their spend on cloud platforms and other digital technologies. This growing adoption of the technology-driven business model means the demand for multi-tenant, hyperscale data centers will soar high, opening a plethora of opportunities for both domestic and international data center operators.
Source: http://bwcio.businessworld.in/article/Top-5-Predictions-that-will-shape-up-Indian-Data-Center-Industry-in-2021/17-02-2021-378511/
SHARE THIS ARTICLE
Related Blogs