Data Center
The IX Factor in Data Centers – How do Enterprises Benefit?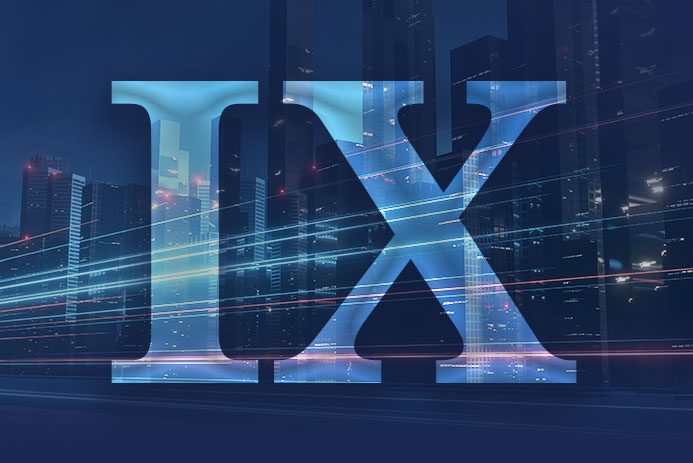 Today, as the world is becoming increasingly data-driven, it has become essential for businesses to have the right strategies in place, particularly in terms of connectivity. To compete in a dynamic marketplace and provide customers with quality services across regions, they must make the best use of available technologies. And to make the most of the hyperconnected world, it is necessary to take a closer look at the connectivity infrastructure and redefine it with today's needs.
Data Centers – Gateway to the Digital World
Serving as storage and compute site for massive volumes of data, data centers have become a critical part of the modern data-driven economy. One can measure the value of data centers in terms of their ability to provide storage space, processing power and networking infrastructure. But the hyperconnected world is a new reality and it's time data centers are harnessed as connectivity hubs, helping businesses reach global markets.
Data centers are often called the 'gateway to the digital world' because they provide connectivity to virtually everything, helping enterprises connect with customers and partners across the globe. But not all data centers do that!
What equips specific data centers to serve as one-stop connectivity hubs?
The answer lies in the 'IX' Factor.
An Internet Exchange, also referred to as 'IX', serves as a single point of connectivity to the global digital ecosystem, including Content Delivery Networks (CDNs), Internet Service Providers (ISPs) and Cloud Service Providers (CSPs). Amidst the need to deliver services to global masses, Internet Exchange points help enterprises take their services across regions without the need to set up dedicated infrastructure or establish cluttered connectivity that's difficult to manage.
Major Internet Exchange companies are increasingly tapping data centers for setting up their points of presence due to data centers' proximity to enterprises' data infrastructure, which helps them reduce the transit path and offer low-latency connectivity solutions. As a result, a data center that houses Internet Exchanges is placed in a unique position to not just deliver reliable extended connectivity to worldwide networks but most notably in a streamlined, cost-effective manner.
Connectivity Simplified
Internet Exchange points are present in most metropolitan areas with a high population. These exchanges are maintained either by an association of members or a commercial enterprise. One of the major advantages of an Internet Exchange is that it reduces the requirement for a third-party network, which further leads to a lesser possibility of traffic bottleneck that could protract the response time. Thus, being in close proximity to an Internet Exchange has numerous advantages, including streamlined connectivity, lower costs, low latency, high bandwidth and simplicity.
And speaking of proximity, the presence of Internet Exchange points in the data center facility offers the best possible scenario. Here's what enterprises gain with it.
Multi-cloud Connectivity: Organisations are increasingly adopting the hybrid multi-cloud approach as their businesses demand agility for diverse workloads. However, the key to reaping full benefits of multi-cloud is defined by connectivity between the core data center infrastructure and cloud platforms. Internet Exchange points at data centers address this need with access to a host of cloud platforms through single-hop, hassle-free connectivity.
Service Delivery to the Last Mile: When expansion becomes a priority, ensuring seamless service delivery across regions becomes crucial. Further, connectivity to Edge networks defines an enterprise's ability to meet the growing demands from distributed geographies. Internet Exchanges help connect your core infrastructure to distributed Edge sites, allowing your business to reach a wider consumer base.
Streamlined Management: Consider a scenario without an Internet Exchange, where enterprise IT teams are required to set up and manage multiple individual connections with their cloud and digital setups – eventually leading to complex management and lack of visibility. By providing a single point of connectivity to the entire cloud, CDN and ISP ecosystem, Internet Exchanges eliminate hassles and allow your teams to focus on business-critical tasks.
Accelerated Performance: Connectivity is only as good as its performance. Inconsistent connectivity is one of the major qualms of enterprises, especially when multiple connections are at play. With a single high-bandwidth, dedicated path to a gamut of networks, enterprises get uniform performance across their digital footprint.
Cost Optimisation: Phasing out multiple individual connections leads to shedding of redundant expenditure. By providing seamless access to a range of cloud platforms and networks through a single channel, Internet Exchange points in data centers offer significant cost-efficiency along with simplicity.
Today, enterprises need unified connectivity, particularly those with operations across the globe and those on the expansion path. Moreover, they must deliver services over an interconnected ecosystem. Checking all of the above criteria, Yotta combines the quality assurance of its world-class data center offerings with robust connectivity solutions by leading Internet Exchanges having their point of presence at Yotta. Enterprises, whether residing at Yotta or in their captive data centers, gain immensely from simplified global connectivity solutions, including internet peering, CDN, Global Cloud Konnect, Edge Connectivity and more.
SHARE THIS ARTICLE
Related Blogs