Data Center
Protecting Data in the Face of Disasters and Calamities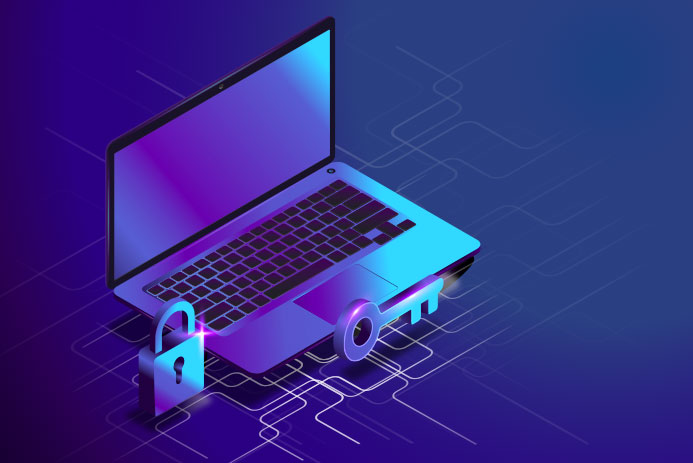 In recent years there has been a marked increase in the number of adverse incidents and contingencies that organizations prepare for as part of their business continuity planning (BCP). There are enough incidents of fire and other natural calamities that have destroyed offices, IT equipment, data servers, and more. In 2012, a fire at Mantralaya (the administrative HQ of the Government of Maharashtra in Mumbai) caused the loss of ten terabytes of data including crucial and sensitive records, and more recently, a fire incident at a business hub in South Mumbai caused widespread damage to IT equipment including captive data servers. Considering the digital age that we live in, data is the most valuable resource, so any outage in accessing that data comes with a hefty price tag.
According to recent research by Uptime Institute, which calculated the cost of downtime, approximately 33% of all incidents cost enterprises over the US$250,000 with 15% of downtime episodes costing more than US$1 million. So, it is no surprise that ensuring the physical safety and security of all data within the network has emerged as a top agenda for the custodians of infrastructure and operations. And this has made CIOs who invest in captive data centers re-think their data center strategy.
Limitations of captive/on-premise data centers
Traditionally, businesses have preferred captive data storage solutions. While it provides a sense of safety, any threat to an establishment that restricts physical access to the data center becomes a business-critical risk. This includes natural calamities like a cyclone or an earthquake, floods as experienced by Mumbai and Chennai in recent years that result in a power outage, fire, or a situation like the COVID-19-induced lockdown. Besides not having access to data, some of the other key issues with the traditional approach include:
High cost of data center downtime: Outages caused due to faults with the data center or any other factor that hinders the access to data can cripple business operations. So, if technical support staff is unable to attend a fault at an on-premise data center due to the lockdown, the operations come to a standstill. And in the competitive world that we operate in today, the cost of such a dent in reputation can be quite high.
Lack of agility: In-house data centers are slower to respond to business requirements as well as external factors such as a change in technology because of the capital outlay and intensive planning it takes. This lack of agility and ability to scale up or down based on business demand places businesses with captive data centers at a distinct disadvantage.
Incompatibility with BCP of the future: While we try and figure all the nuances of a post-pandemic world, the ability of an organization to enable work from home has become the starting point of business continuity. This includes providing all employees with secure and reliable access to all data, at all times. So, for organizations looking ahead, a diversified enterprise data policy will form an essential aspect of their future BCP.
Inaccessibility due to lockdown: Amidst this pandemic, where organizations are running on minimum strength or are under lockdown, they face a volatile situation in case of a disaster as they cannot access their premises for preventive or regular maintenance. On the other hand, an MTDC operates with specialized technicians and support staff to maintain the same. Also, data centers are categorized under essential services; hence they work without any disruption due to the lockdown and ensure business continuity for you and your customers.
Why moving to a Multi-Tenant Data Center (MTDC) makes business sense?
As more businesses accept the new realities and look to upgrade their IT infrastructure to prepare for tomorrow, multi-tenant data centers (MTDC) have emerged as a viable solution. However, MTDCs come in all shapes and forms, while most of them offer a set of basic advantages, the following parameters are useful to evaluate the best option for your requirements:
Reliability of service: The primary purpose of adopting an MTDC approach is to ensure reliable service with an assured near-zero downtime and continued operability even in the worst-case scenario. Tier IV certified MTDCs like the Yotta NM1 data center in Panvel are designed for power outages and are equipped with redundant backup facilities that ensure uninterrupted service for up to 48 hours with full IT load without any supply from the primary electrical grid.
Physical safety and security: Third-party data centers have dedicated technicians and support staff for the smooth functioning and quick redressal of issues. Additionally, MTDCs also provide multiple layers of protection such as security guards, biometrics and access management to prevent unauthorized access, as well as disaster recovery protocols for severe worst-case scenarios.
Tier IV certification: Uptime Institute's certification for data centers has become a leading benchmark for the industry. It ranges from 'I' through 'IV' with Tier IV Certification being the highest. Listed below are some of the service criteria you could use to evaluate the provider along with the benchmarks that Tier IV certified MTDCs offer:
Concurrent maintenance: In traditional systems, any planned or unplanned maintenance in any equipment meant that the data center had to go offline. While some older systems offer redundancies for some functions, Tier IV MTDCs provide a minimum N+1 redundancy at all levels which allow administrators to carry out concurrent maintenance without disrupting IT loads or any operation.
Fault-tolerant: Power and cooling systems play a crucial role in the normal functioning of a data center. Any sudden defect caused in either system due to a leak in the chilled water pipeline or a glitch in a related component can cause a shutdown. Tier IV certification requires automatic detection, isolation, arrest and containment of such situations. The automatic switching to standby equipment through redundant distribution paths avoids any downtime.
Protection against fire: Compartmentalisation offers fire separation among working and standby equipment for power, cooling and BMS including that for active distribution paths that control those functions. Additional physical measures and use of fire-rated components also shield against consequential damage and ensure that server racks suffer no downtime. Even IT cooling loads continue operating at full capacity.
Consequential Effects of Fire Protection: Uptime Institute designed Tier IV data centers also continue to function despite any consequential damage caused to the equipment resulting from the heavy spray of water from the fire protection systems. Thanks to the concurrent Ingress Protection and Fire Ratings of Bus-ducts and all control cables that limit the damage, all system including server racks, full IT load and cooling load remain operational in the aftermath of a fire incident.
Business continuity, reliability, and peace of mind
As the lifeline of any modern-day organization, data is priceless. Additionally, any downtime in access to data has a real-world impact on businesses in the form of tarnished reputation or even financial losses. So, despite a marginally higher capital cost, MTDCs make for a better business decision in comparison with on-premise data centers. Thus, while from an operational perspective, it offers better business continuity, a managed data center service provider or an MTDC that offers end-to-end management also provides reliability and most importantly – peace of mind.
SHARE THIS ARTICLE
Related Blogs