Data Center
Is India the Next Hyperscale Data Center Destination?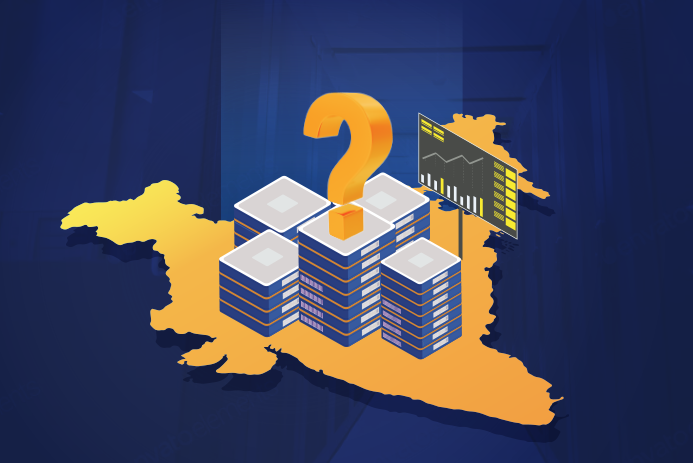 Data consumption and data generation in India is growing exponentially. We've seen unprecedented growth when it comes to mobile internet penetration due to cheap data tariffs. The internet penetration of the country crossed 30% and is increasing rapidly. As per a recent study by Ericsson, data traffic per month will grow at a CAGR of 23%, from 4.6 exabytes in 2018 to 16 exabytes in 2024. This means, almost 18 GB data per user per month will be generated and will be majorly fuelled by rich video content.
Data explosion is further driven by various digitisation initiatives of the Indian government such as Smart Cities and Digital India, and rapid digital transformation of various industries such as financial services, telecom, online food delivery apps, e-commerce and even the manufacturing sector.
On the enterprise side, Public Cloud adoption is disrupting the traditional data storage and management practices. IDC reports that by 2022, 40% of new enterprise applications developed in India will be cloud-native and by 2023, the top 4 clouds ("mega-platforms") in the country will be the destination of choice for 50% of workloads. In addition to this, as Internet of Things, Artificial Intelligence and Machine Learning get increasingly woven into enterprise fabric, there is an added load on applications which is driving the need for data centres.
As the volume of data that is generated rises, enterprises, OTT and cloud players will be required to have a robust backend infrastructure which can effectively cater to the demand of the users. Availability, Scalability and Reliability, the age-old tenets apply but the magnitude of dependence on them has significantly increased.
Adding to this demand is Data Localisation. This means, companies are now required to store critical data of Indian users within national boundaries. This regulatory requirement will help in better management, access and sovereignty of the data but at the same time will require the OTT players, Cloud Service Providers, social media, E-Commerce, Global offshore centre and Search engine players to partner with Indian data center service providers to meet their infrastructure needs.
Across the globe, data is exploding at a high velocity and there are no signs of data generation slowing down in near future. Scalability is thus an absolute necessity for data infrastructure. Hyperscale data centers as a phenomenon are gaining popularity worldwide. In 2015, there were 259 Hyperscale DCs globally which currently stands at approximately 450 DCs and is projected to cross 628 by 2021. Nearly half of hyperscale data center operators are located inside the U.S. India has much to catch up to but the outlook is very positive.
In the present scenario, the existing players are seen reacting to the demands and have been adding capacities (both space and power) when need arises rather than building purposeful Hyperscale Datacentre Parks.
However, the situation will improve drastically as some of the biggest Indian conglomerates such as the Hiranandani Group and Adani have announced their plans to come up with integrated, hyperscale Data Center parks. These organizations bring in strengths such as ownership of large land parcels across India, construction capabilities and a scalable power generation/distribution infrastructure.
Adani Enterprise has announced plans to build large data center parks in Andhra Pradesh over the next 20 years. International data center firm, Colt, has announced an upcoming facility in Mumbai to build a 100MW IT hyper-scale data centre facility. Ascendas-Singbridge Group will also be making an investment of $1bn in new data centre builds across India over a period of five years. Many others are certain to join the bandwagon.
At Yotta Infrastructure, we have laid out a plan to build 3 data center parks with 11 hyperscale data center buildings with a combined capacity of 60,000 racks in the next 5-7 years. Our first data center will go live by end of December 2019.
Market analysis firm BroadGroup believes that the data centre capacity in India is set to increase by almost 68% from 2018 to the end of 2020. Over the next few years, Mumbai, Bangalore, Chennai and Hyderabad will witness major investments in DC infrastructure by local and international players in the market.
As India goes through a complete digital transformation, right from its public sector to private companies, and internet users increasing at a breakneck speed, majority of this growth will be linked to hyperscale data centers to accommodate and process the large volume of data generated.
SHARE THIS ARTICLE
Related Blogs