Data Center
How will Data localization impact the Data Center Market in India?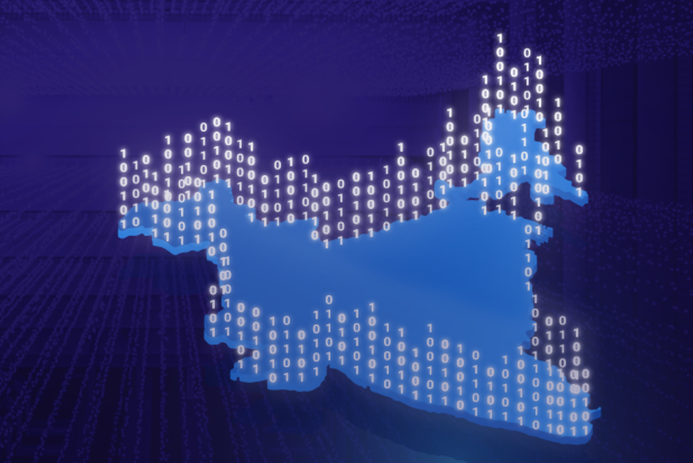 India – the Land of Rising Data
India is one of the largest generators of data currently. Thanks to our young demographic and deep technology penetration, our data consumption is expected to grow at the rate of 72.6% by 2020 according to a study by Assocham-PwC. Digital data in India was around 40,000 petabytes in 2010; it is likely to shoot up to 2.3 million petabytes by 2020 — twice as fast as the global rate. There is a debate going on in the country currently to store the enormous amount of data within national borders.
Data Localization – Gathering Momentum
The Data Protection Act suggested by the Srikrishna committee, aims at protecting the data of citizens by storing it locally. Another reason for data localization is to help government form better domestic policies for its citizens; RBI has already come out with the mandate for companies to store all the financial data locally.
This move has led to many companies ramping up their data center capacity in the country. Amazon has invested around $197 million (Rs 1,380 crore) in its data services arm in the country. Similar aggressive plans have been announced by ByteDance, Google, Microsoft and many financial institutions. Flipkart too has been strengthening its technology infrastructure. It opened its third data center in Hyderabad in April this year after Chennai and Mumbai, especially after acquisition by Walmart. The Securities and Exchange Board of India (SEBI) has also announced its intention to come up with guidelines that will mandate foreign entities to store data pertaining to India locally.
This has generated a lot of interest in the data center business, among large conglomerates and global tech giants.
Rush for the Data Center Pie
The Hiranandani Group recently entered the data center space with Yotta Infrastructure with plans to build 3 data center parks across Mumbai, Navi Mumbai and Chennai with a capacity of 60,000 racks. The Adani Group has committed to developing large data center parks in Andhra Pradesh over the next 20 years. Existing data center players like Sify, STT, CtrlS, NTT are planning to ramp capacities and international players like Colt and Bridge have also announced their first data center project in India.
Most of the players have officially made statements in media that government's decision to move forward with data localization is one of the major reasons why they are bullish on data center market. India currently needs to ramp up its data center capacity by at least 15 times in next 7 to 8 years to be able to handle the massive amount of data influx that will enter its borders because of data localization.
How Does this Help Local Businesses?
The next logical question is – will data localization help Indian businesses? It certainly will. Storing data locally will reduce network latency and improve speed. Companies can expect availability of quality talent at lower cost with all data getting stored locally and with the existence of many other strong market drivers like growth of user data, e-commerce, growth of cloud etc. Some of the latest providers with resource ownership will be able to build massive capacities of data centers at much higher scalability and quality but at much reduced costs and round-the-clock personal service. Big Basket, the online grocery store shifted its data centre from Singapore to Mumbai and noticed up to 10 per cent improvements in transaction efficiency.
If one was to compare the cost of manpower, real estate and bandwidth, India is at least 60% cheaper than US or Singapore. These savings will ultimately go to the customers looking for rack space. With large corporate houses having their own power generation and distribution capacities coming in, the cost of data centers should also reduce significantly. Some providers will also utilise selective benefits as made available by Government in terms of duties and taxes levied on power and on the imported equipment/services.
India is a more viable and economic place to build and operate large scale Data centers. Hopefully the government will stick with its decision to go ahead with data localization and we will soon be storing our data in our own land.
SHARE THIS ARTICLE
Related Blogs