Data Center
Digital Resilience in Banking Industry: Do not let downtime have the upper hand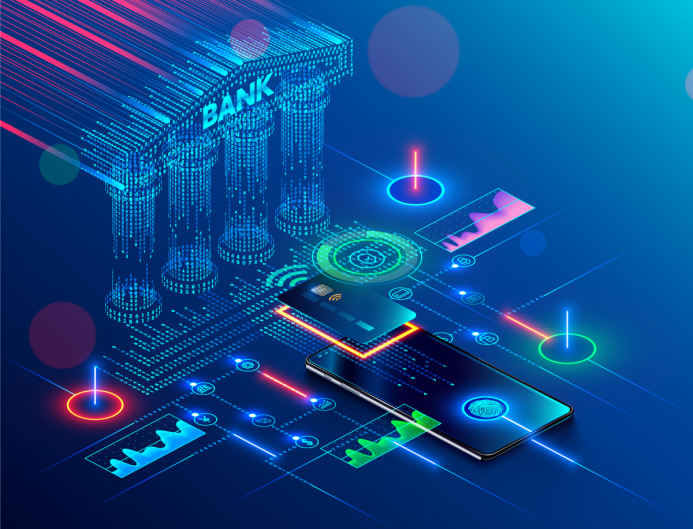 The digital revolution has picked up a faster pace since the Covid-19 outbreak and data has become the most valuable commodity. The potential threat of downtime is keeping enterprises on their toes as it can jeopardize their goodwill and market reputation and have a long-lasting impact on revenue, productivity, and overall customer experience. A disruption like this can even pose a threat to their existence.
However, despite being informed and aware of the consequences of the downtime, we keep hearing about incidents across the globe where power or IT outages have wreaked havoc on organisations. And it is not a new phenomenon. These kinds of incidents have been taking place over a decade now. But the most surprising part is that the industries like BFSI, who are the flag-bearers of digital transformation, have also been the downtime victims.
A case in point here is India's leading private sector bank, which recently suffered an unexpected power outage at its primary data center. It impacted several of its services for a few hours leading to a string of unhappy customers and the loss of millions in revenue, thereby affecting its brand reputation. And this was not the first time – the bank faced outages in 2018 and 2019 as well. In December 2019, technical glitches in one of the bank's data center affected its digital banking transactions.
Mitigating the risk of downtime
Such disruptions in the digital operations of the leading bank of the country rightly point towards the enterprise segment's lack of preparedness in case of downtime. The banking industry has a lot of catching up to do on the technological front.
Indian banks' digital transformation exercise gained momentum during the current unprecedented situation. Thanks to the scalable data center infrastructure being the backbone of their operations, all-digital banking channels have been open for customers in these times of uncertainty. Banks certainly realise the critical role played by data centers that not only help accelerate their digitalisation journey and power their mission-critical facilities but also keeps them functional and boost digital engagement with customers (the foundation of customer experience starts with the data center).
As data centers are essential for the Indian banking industry to remain resilient, banks need to strategically look at them to continue innovating without facing any downtime. For instance, a short power flick in a data center can bring down the entire banking system for at least a couple of hours. Hence, apart from making increased technology investment, banks need to plan to mitigate against all kinds of risks.
The results of the Uptime Institute Annual Data Center survey indicates that outages are becoming more damaging and expensive. A single outage can cost over $1 million and power failures, which impact everything on-site and can cause knock-on effects, are the most likely cause of major outages.
The right colocation partner can make all the difference
It is a known fact that data centers are extremely demanding and complex infrastructure to manage. At the same time, enterprises understand the inherent risks of a power outage. Hence, they are gradually moving away from a captive setup to third-party data centers as part of the risk mitigation strategies.
This holds for banking organisations to ensure 100% uptime of all their critical infrastructure and systems. We live in an era where there's a strong push towards digital payments, but frequent outages won't do good to either banks or their customers. And that's why many Indian banks partner with multi-tenant data centers that deliver superior uptime compared to a captive data center.
While selecting a colocation partner, banks need to look at data center infrastructure and how it is designed, built, and operated to the highest global standards for resiliency and reliability. Simultaneously, the data center or colocation provider needs to assure banks of their guaranteed performance. The SLA should provide the uptime of the server racks and IT equipment. In case of a disaster or crisis, is the colocation provider equipped to ensure business continuity?
Key considerations
The focus should be on real redundancy. The ideal resilient and scalable colocation should:
Be able to sustain any single point of failure.
Be truly fault-tolerant.
Be resilient in all respects – electrical, cooling, building structure, accessibility, fiber redundancy, 48 hours of backup via generators, stay facility for client's IT staff in case of urgent deployments.
In the light and learning from what has happened with the leading private bank or one of the largest cloud companies in not-so-distant past, and many such examples in the past, I would say that whether you are hosted at your own captive data center or a third-party data center, it need a serious audit in terms of its fault tolerance.
Additionally, it should meet the scaling needs of the bank and deliver rack and power capacity even after 25 years. It should also allow you to scale down without any capital or operational cost implications.
Hence, BFSI companies need to ensure that they host at an Uptime Institute design certified Tier IV data center. An Uptime Institute design certified Tier IV Data center can function uninterrupted in power outages and disasters. Any failure in power or cooling systems or any other parameter will not bring down a customer's rack or any other infrastructure at any point of time, thus ensuring customers' operational continuity. If you are hosting or planning to host at any data center, check their Uptime Institute Tier IV certification status here.
The most viable option
By now, it is evident that no organisation is immune to the threat of downtime. Coincidentally, the banking sector has been facing the wrath of these outages more than any other industry. We may agree that one-off such unexpected incidents temporarily disrupt their services or lead to other intermittent issues. Still, if the banks continue to grapple with frequent downtime, then it not only causes serious inconvenience to the customers but also exposes the weakness of their digital infrastructure and operational resilience. Besides, this puts their brand reputation at risk and increases customers' chances of switching to other banks.
With the Indian government pushing digital transactions, the IT infrastructure that supports the digital delivery of financial services must be reliable. Looking at the significant rise in the failure rates, the industry experts are calling for greater investment by banks to overhaul their infrastructure to keep pace with the growing customer demand.
In the wake of these system outages and lapses in providing digital banking services by the country's major banks, even Reserve Bank of India has urged banks and financial institutions to increase investments and strengthen their IT systems and technology.
In this endeavour, banks must do all the due diligence regarding reliability, redundancy, resiliency, and scalability, before selecting their digital infrastructure partner. Upon closely looking at the cause of the outage incidents that rocked the services of India's leading banks, you realise that they can be better prepared if they have a robust supporting infrastructure. Hence, banking organisations must keep in mind that if their colocation provider is not Uptime Institute Tier IV-certified, it would not be able to deliver 100% uptime, which exposes a direct vulnerability to their business.
SHARE THIS ARTICLE
Related Blogs