Data Center
Data Center Build vs Buy: Benefits of Partnering with Data Center Operators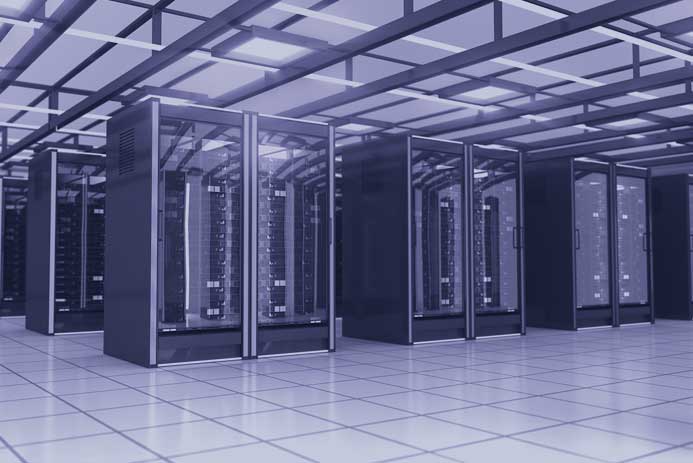 Digital transformation is accelerating and churning out data at never before pace. Organisations have been restructuring their infrastructure footprint to meet the evolving digital needs – of businesses, operations and customers. Regardless of scale, technology and nature of digitalisation, data centers form the core focus of any business. Third-party colocation services are, unarguably, becoming a preferred choice for a large proportion of enterprises – we have witnessed this trend during and post-pandemic continuing. This is evident through the growth of data centers and future forecast. According to Arizton Advisory & Intelligence, real estate demand for data centers is set to rise by 15–18 million sq.ft. by 2025 and by 2027, the Indian data center industry will pose $10.09 billion worth of opportunities.
Need for custom data centers
The surge in cloud uptake has made hyperscalers bullish on the Indian market and expand their operations. Data centers form their primary requirement for expansion – and they need massive capacities, which is often a hindrance in a market like India, where data center infrastructure is still in the growth phase. This leads them to leverage the existing data center infrastructure to set up availability zones to cater to the booming demand or build their infrastructure.
But it's not just the hyperscalers. As the business grows, large enterprises with dependencies on captive infrastructure need scalable and reliable data centers to meet their current and future needs. Further, as they phase out legacy infrastructure and modernise their data centers, a holistic refresh becomes paramount, leading them to move out of on-premises data center setups and build a dedicated data center facility at a preferred location.
Meanwhile, hyperscalers must maintain committed SLAs and operational efficiencies that demand custom data center designs and specifications. Building a data center facility from scratch would be the best approach to accommodate these needs, but it also means increased time-to-market. It includes complex procedures – from land acquisition, regulatory approvals, design and construction, hardware procurement, and meeting the desired Power Usage Effectiveness (PUE) ratio.
Factoring the top challenges
Cost: Building a data center doesn't come cheap. Even for large enterprises, the upfront CapEx can mean a substantial investment.
Land procurement and approvals: Enterprises possess expertise in their core business. Procuring land and treading through approvals involves cumbersome processes, particularly in markets like India.
Design and construction: Contracting data center design and engineering experts further adds to the upfront capital requirements.
Supply chain: Procuring specialised equipment and hardware involves dealing with many vendors globally, adding to the complexities.
The direct impact of the above constraints includes delayed project completion and significantly greater time-to-market, which can affect your business in a big way.
Build or Buy: Let the experts do it
Whether buying or leasing a data center or building one, getting it done through a local data center player like Yotta offers significant advantages. Yotta possesses the resources, design and construction expertise, connectivity infrastructure, bulk hardware procurement capabilities, and operational skillsets that businesses can leverage and bank upon. Let's look at some major ways hyperscalers and enterprises gain with outsourced build and buy models.
Cost advantage
Building a data center is expensive, and a lot of elements go into it – from power and UPS infrastructure, diesel generators, cooling systems, storage and networking hardware, and more. Hyperscalers and enterprises can ensure significant cost savings with the outsourced Build-to-Suit (BTS) model. The data center operator can leverage its economies of scale and eventually pass the cost advantage.
Faster Time-to-Market (TAM)
While buying a pre-constructed data center definitely enables your business to go-live within the shortest possible timeline, the custom-build approach extends it owing to the time incurred in land parcel identification and acquisition, government approvals, design and construction, equipment procurement and more. If a custom-build data center is your business need, you can still bring down the time with the Build-to-Suit approach. Domestic data center players also better understand regional topography, which is an essential factor in the design, construction and overall efficiency of a data center.
Efficiency
Data centers are known as power guzzlers, and there is a visible shift towards increased efficiencies and sustainability at various levels – business, industry and customer. Power usage effectiveness (PUE) is a critical factor in ensuring energy optimisation, and it holds greater importance, particularly for global hyperscalers for meeting their sustainability goals. While buying a data center may provide pre-defined PUE ratios, a BTS data center offers greater scope for meeting the desired levels. However, it must be noted that regional climatic conditions largely affect PUE ratios. For example, in a tropical country like India, PUE of 1.5 is considered the lowest achievable level. This is mainly because the Indian climate requires HVAC systems to remain operational 24×7, unlike European regions where natural conditions complement the cooling process.
Network and connectivity
Network and connectivity is the lifeblood of a data center, which eventually determinines performance and business outcomes. The cost of connectivity, however, can account for a significant portion of the overall CapEx. Additionally, with current restrictions on laying own fiber further act as hurdle. Data center operators are better placed to get bulk fiber connectivity, which eliminates time and effort intensive process of negotiating with connectivity providers, while bringing greater cost advantages. Data center operators' extended connectivity with Internet Exchanges, content delivery networks, cloud service providers further helps ensure seamless connectivity to a host of services.
Compliance
Maintaining compliance with various regulatory norms, guidelines and industry practices involves complex considerations. Uniformity in regulations in different geographical further adds to the complexities. Data center developments, for instance, are classified under commercial or industrial buildings standards, hence parking requirements are also determined accordingly, requiring provisions such as on-grade parking according to local directives. Fire compliance is another critical area that demands critical consideration. Possessing extensive experience in design and construction, data center operators can eliminate the complexities and help make your data center compliant.
Management
With widespread migration from CapEx to OpEx based consumption models, enterprises are shedding investments in keeping the lights on. Modern IT teams' focus is channelled towards innovation and customer service delivery. Data center operations demand a 24×7, dedicated and skilled resource pool. Moreover, managing a data center building involves more significant complexities than a small captive data center. To avoid maintenance, monitoring and management hassles, enterprises can bank upon the inhouse expertise of data center operators who possess a team of domain experts, engineers, and IT personnel.
The future of data centers lies in 'scale'. Data growth will continue to skyrocket, and the resultant demand for infrastructure will bolster the growth of data centers. Hyperscalers are bullish on cloud growth and will continue to ramp up investments in India. Led by business needs, an increasing number of enterprises will exhaust their existing data center capacities. While multi-tenant colocation may work for some, many large enterprises need dedicated data centers. The above factors remain key to achieving the end objectives. Data center operators are well positioned to cater to every evolving needs – from colocation, buy-out or build-to-suit. Yotta combines its data prowess in the data center industry with the Hiranandani Group's capabilities in architecture, construction and power, while leveraging economies of scale.
SHARE THIS ARTICLE
Related Blogs